Welcome to the Let's Grow Leaders Frontline Festival!  This month, our contributors share their thoughts about leading virtual teams and non-traditional workgroups.  Thanks to Joy and Tom Guthrie of Vizwerx Group for the great pic and to all our contributors!
The September Frontline Festival will be about building competence and confidence.
Do you have a best practice to share? Have you written a blog post, recorded a podcast or video on the topic?
We would love to have you join us.
Send us your submissions here!
Leading Virtual Teams: Strategy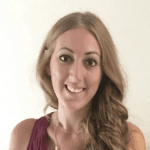 Rachel Blakely-Gray of Patriot Software, LLC gives us Leading Virtual Teams with a Traditional Approach.  Do your employees have the option to work from home? If so, your leadership chops may be put to the test. These tweaked traditional tips can help you successfully lead your virtual team.  Follow Rachel.
John Stoker of DialogueWORKS gives us 10 Tips for Managing Remote Employees. More than ever, leaders have team members in various locations. Managing remote employees can be a challenge unless leaders make a deliberate attempt to do specific things that will aid them to lead and connect with their team members. Follow Jon.
Wally Bock of Three Star Leadership shares about Making Virtual Teams Productive.  In many ways, leading a virtual team is like leading one where everyone is in the same place, except when it comes to social support. Follow Wally.
However beautiful the strategy, you should occasionally look at the results. – Unknown
Leveraging Technology for Virtual Teams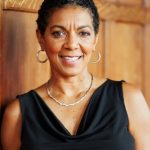 Robyn McLeod of Thoughtful Leaders Blog gives us Four Steps to Reducing the Harmful Effects of Email.  Explore the effective options for communicating with remote teams – options which enable you to engage in real-time dialogue, provide information, and clear up any miscommunication that may occur.  Follow Robyn.
Julie Winkle Giulioni of DesignArounds offers Log on to Listen. While the technology and apps to support virtual communication will continue to evolve, what won't change is the need to extract meaning and connection from whatever form it takes. The question leaders must grapple with is: What does this mean for "listening?" As we've adapted our expression to leverage the range of electronic methods at our disposal, we must also adapt our reception. The act previously known as reading must evolve to a new competency: online listening.  Follow Julie.
Technology is, of course, a double edged sword. Fire can cook our food but also burn us.  – Jason Silva
Communication in Virtual Teams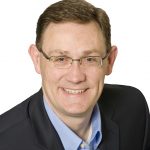 Sean Glaze of Great Results Teambuilding whose favorite tool for communicating with his team is email gives us How to Solve a Common Problem on Virtual Teams. Virtual teams are a terrific solution for organizations to consider in many cases, but they also offer a common problem and challenge to solve. Follow Sean.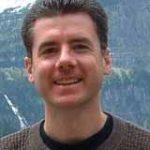 John Hunter of Curious Cat Management Improvement, who finds Trello to be a great tool to give everyone on the team a view of what the team is working on, provides Effective Communication is Explicit. Making communication explicit creates a process that is less likely to result in problems that stem from communication failures. Follow John.
David Grossman of The Grossman Group gives 8 Successful Tips for Connecting with Remote Workers. Even though many of us are connected 24/7 through technology, there are still many employees who – believe it or not – are hard to reach. Like any communication challenge, connecting with hard-to-reach employees starts with knowing your audience, then understanding how they want to get information. Here are 8 tips to helping remote workers feel included and valued.  Follow David.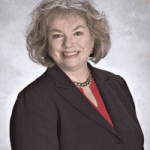 Michelle Cubas, CPCC, ACC, of Coach Cubas who uses Evernote and Mendeley software to communicate with her team, provides Effective Tips to Lead Remote or Non-Traditional Teams.  These are effective ways to reach out to the community and build business through social marketing™. This approach encourages real engagement, not self-serving opportunities like trade shows.  Follow Michelle.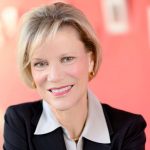 Shelley Row of Shelley Row Associates gives us Who's Here? What Do You Really Know about Someone Else? One of the challenges of primarily virtual teams is that it's harder to recognize the nuances in people. Asking yourself "Who's here?' in regard to your virtual team can help you go a little deeper and form more meaningful connections. Follow Shelley.
Beth Beutler of H.O.P.E. Unlimited gives us How to Communicate with Non-Responsive People.  Since our world relies so much on virtual communication now which has increased the load of what we have to process, you may find yourself dealing with non-responsive people on a regular basis. Beth gives us some tips to make that easier. Follow Beth.
Communication and communication strategy is not just part of the game – it is the game. – Oscar Munoz
Your turn.
Do you lead a virtual team or non-traditional work-group?  We would love to hear your best practices.