Welcome to the Let's Grow Leaders Frontline Festival!  This month we are celebrating each blogger's favorite post of the year  (as identified by them). It's always so much fun to see what emerges as the very best, and which topics rise to the top, after all the consistent writing of these amazing thought leaders. Thanks to Joy and Tom Guthrie of Vizwerx Group for the great pic and to all our contributors!
Best of 2018: Beginnings and Endings
Beth Beutler of H.O.P.E. Unlimited reminds us that Sometimes Helping People Means Letting Go.  Have you ever had to say "goodbye" to a client, customer or great job? Beth reminds us that stepping away isn't always a bad thing. Follow Beth.
Rachel Blakely-Gray of Patriot Software, LLC gives us Five Ways to Improve New Employee Onboarding. A poor onboarding process can essentially push employees out the door and into another company's arms. Learn how to improve onboarding at your small business to help you hang onto top talent.  Follow Rachel.
Building Great Cultures
Leadership is the capacity to transform vision into reality. ~Warren Bennis
Chris Edmonds of Driving Results through Culture gives us a Culture Leadership Charge Video: We the People. Civility is in short supply in our world today. Chris believes that the US has strayed far from the foundations as a republic. In this post and 3-minute video episode, Chris specifies three ways we each can boost integrity, inclusion, and service to others, every day in our homes, communities, and workplaces. Follow Chris.
Jon Mertz of Thin Difference offers "Stick It to the Man" – the Danger of Bystanders. "Stick it to the man" was an expression of protest against too much power or wrongdoing. Today, it's become a meaningless chant for bystanders. Now is the time to encourage upstanders!  Follow Jon.
Best of 2018: Employee Engagement
"Leadership is practiced not so much in words but in attitudes and actions". ~ Harold S. Geneen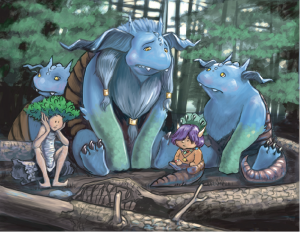 Valerie Chua of Manila Recruitment shares Understanding Why Employees Leave: 10 Turnover Statistics You Need to Know. High employee turnover rates never mean well for a company. It's a glaring sign that something could be wrong with some aspects in your business. Here are the vital statistics you should know regarding why your employee hands in their termination notice, as well as tips for employee retention. Follow Valerie
Nate Regier of Next Element Consulting gives us Beyond Rapport: How to Increase Engagement with Coaching Clients.  This was the most visited post on Nate's blog in 2018. Connect with and engage coaching clients at a deeper level by adapting your communication and motivational strategies to fit their personality. Follow Nate.
Developing and Supporting Your Team
The growth and development of people is the highest calling of leadership. ~ Harvey S. Firestone
Chip Bell of Chip Bell Group gives us How to Lead Middle Aged Minnesotans with a Swedish Accent. Chip observes, "We are experiencing a siege of prescriptive approaches on how to lead people who are (fill in the blank with your favorite typecast.) My personal favorite is middle-aged Minnesotans with a Swedish accent.  We could add to this group "introverted amiables with ISFJ Myers-Briggs scores!!" "All generalizations are false," said Mark Twain, "including this one!" Follow Chip.
Ronni Hendel of InsightOut Leadership provides The Habit of Curiosity. Curiosity is so much more than a personal attribute. It's a practice to develop, a skill to hone and a mindset to adopt—a habit. In this post, she explores both the importance of curiosity for leaders and ways to bolster one's curiosity. Follow Ronni.
Ed Krow of Ed Krow, LLC shares What My Daughter's Golf Tournament Has to Do with Performance Management. This was one of the most-commented-on posts for Ed this year–people related to the simple leadership message it contains. Follow Ed.
Eileen McDargh of The Energizer shares The Care and Feeding of Virtual Teams.  The good news about technology is that teams can be spread throughout the world, offering a rich background for global enterprises. The difficult news is that time zones and the absence of visual interaction can cause teams to stumble or even fail to start at all.  Follow Eileen.
Communication
Sebastian Hurt shares one of our signature Winning Well concepts, the art of ditching the diaper genie when having tough conversations.
Ken Downer of Rapid Start Leadership provides The Power of Asking Questions: 7 Ways Questions are More Powerful than Answers. In our desire to prove our competence we often find ourselves in a hurry to provide good answers. But as leaders, there are at least seven reasons why asking good questions is really the smarter move. See more in Ken's best of 2018 post.  Follow Ken.
David Grossman of The Grossman Group gives us The Art of Active Listening. The concept might seem simple, but active listening – that is, fully concentrating on what's being said – takes work and practice. The results can make a significant difference in the quality of relationships, followership and overall results. Sharpen your listening ears with these 5 steps and then take our free listening quiz… the results just may surprise you. Follow David.
Cheri Torres of Conversations Worth Having reminds us about Restoring Civility. What if each of us chose to stop engaging in these debates and word matches? What if instead we chose to shift the conversation, inviting civility simply by asking questions that demonstrate care and respect while creating a positive tone and direction for the interaction? Here are a few suggestions for how you might use questions to shift a conversation. Follow Cheri.
Leadership Development & Self Reflection
Julie Winkle Giulioni of DesignArounds gives us Learn-Gevity: Enhancing Your Ability to Learn, Perform and Succeed Over Time. 2019 will likely be more dynamic, chaotic and uncertain than 2018. As a result, building the sustainable capacity to continuously learn, grow and remain relevant only becomes more important. Here are seven strategies for making it happen. Follow Julie.
Wally Bock of Three Star Leadership asks, Why are There So Many Bad Bosses? There are lots of bad bosses out there, way too many. But it may not be their fault.  Follow Wally.
Lisa Kohn from Chatsworth Consulting Group gives us Vulnerability is Not a Dirty Word, It's a Leadership Skill.  In her best of 2018 submission, Lisa questions the myth that we need to always be strong and infallible and offers reasons why vulnerability is actually an important part of being human and of leading well. Follow Lisa.
Shelley Row of Shelley Row Associates tells us When to NOT Trust Your Gut.  Shelley's example of a helicopter pilot is a great reminder of the times when it's best NOT to go with your gut. Follow Shelley.
Best of 2018: Business Fundamentals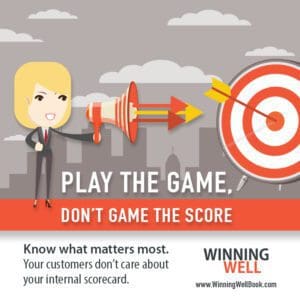 Erica Marois of UBM challenges us with Want to Improve Quality? Ditch the Score from Your Scorecards.  Scorecards are a standard component of most quality management programs. Learn more about NFCU's unique approach in this interview with Kristy Powers (aka K-POW), their manager of COO Quality Service.  Follow Erica.
Tony Mastri of Marion Marketing gives us How to Choose an SEO Company for Your Business. Marketing has become more technical than ever before, and it can be difficult for businesses to properly vet marketing agencies and SEO companies. This well-received guide includes items to look for (and others to avoid) while choosing an SEO company for your business. Follow Tony.
Jon Verbeck of JonVerbeck.com reminds us that Business Leaders Must Understand the Basics of Financial Statements.  "I'm not an accountant" or "I'm not a numbers person" is not an excuse for a leader not to understand the basics of important financial documents.  Follow Jon.
Thank you!
We are so delighted to work with so many amazing leadership experts each month to produce our Frontline Festival. Thank you for an amazing 2018 and we look forward to more collaboration in the coming year.