The Best Leaders Take These Simple Steps to Be Easy to Follow
Are you easy to follow? Before you say "Of course!" please know that everywhere I go these days, I ask this question. "Is your boss easy to follow?"
The #1 response is just a belly ache laugh.
The #2 usually contains some expletive.
I've also heard some great metaphors, including:
Understanding how my boss thinks is like putting together Ikea furniture. It looks easy when you leave the store (meeting), but when you get back there a lot more screws than you need and the directions are in another language.
Most leaders make following harder than necessary.
See: Leadership Skills: 6 Competencies You Can't Lead Without
10 Ways to Be a Leader Who's Easy to Follow
1. Be crystal clear
Be sure your team knows the number one mission so well they can say it in their sleep.
Sure you've got competing goals, but be crystal clear on how your team can change the game, and what you need them to do to make that happen.
I recently ran into a guy who once worked on my sales team at Verizon Wireless. He was now working at a small company where I was consulting. He heard I was there, so he walked into a leadership program I was doing to say "Hi."  We had just finished talking about being crystal clear, so I took a chance.
"Eric, back when we worked together, what was the most import goal (what we now call in our leadership training programs the MIT, most important thing)?"
He didn't miss a beat. "Winning in the Small and Medium Business space. Everyone needs to get 'All Aboard' (which meant everyone needed to sell at least five lines a month)" 6 years and another company later, he remembered.
Be that clear and you will be successful.
2. Be approachable
You want them to understand what needs to be done. If they don't, they'll spend a lot of time guessing. Be super approachable.
If you're "missing that gene" as one senior leader recently shared, start here: Psychological Safety: Why People Don't Speak Up at Work
3. Be a teacher
Get in there and show them what to do. You'll be seen as credible and helpful. Don't do it for them. Be a teacher.
We've some amazing success with incorporating a "leaders as teachers" approach into our leadership development programs.
4. Be forgiving
People want to follow human beings who understand they're human too. Be forgiving.
5. Be human
Show a little vulnerability. Be clear you don't have all the answers. People find it easy to emulate people, not rock stars.
6. Be knowledgeable
For goodness sake, know what you're doing. And if you don't, do everything you can to get smarter on the subject matter quickly. It's hard to follow a bozo.
7. Be connected
The easiest to follow leaders are those who remove roadblocks by phoning a friend. Have lots of genuine connections to call when your team is in need.
8. Be trustworthy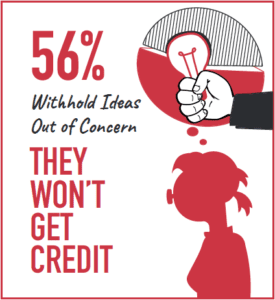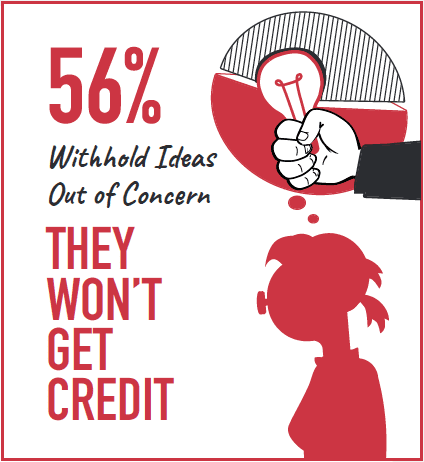 One of the biggest courage crushers we found in our research on psychological safety and courage at work came down to managers stealing credit for ideas or not following through on their commitments.
You can't be easy to follow if your team doesn't trust you.
Do what you say. Every time.
9. Be a role model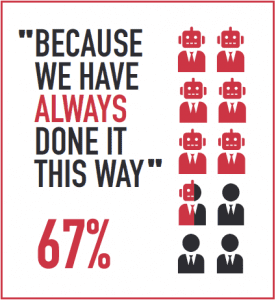 The easiest way to be easy to follow is to role model the behaviors you want to see. And yet, we often see managers ask one thing of their team, and do another. For example, they might say, "I really want you to speak up and share ideas, but then don't actually listen to their ideas. Or even more frustrating, they don't speak up to advocate for their employee's great ideas.
10. ?
Number 10 is up to you. What would you add?
If you haven't done this recently this is a great "Courageous Question" to ask your team.
"What's one thing I could that I could do to be easier to follow?"
And then be open when she tells about the "damn spreadsheet" that's making them crazy or the meetings that suck the life out of them.
Great leaders are easy to follow. Be that guy or gal.
P.S. I'm here to help. Please call 443-750-1249 for a free consultation on how we can make this your team's best year ever.
This is number five in the series on 7 Ways to Beat the Competition. If you're just tuning in…
3. Pay attention to your own game.
2021 How to Be Easy to Follow Update
If you've stumbled upon this article, you've found some of my earliest leadership writing.
Check out some of our more recent articles on leading virtual and hybrid teams and download the first few chapters of our books: Courageous Cultures or Winning Well.