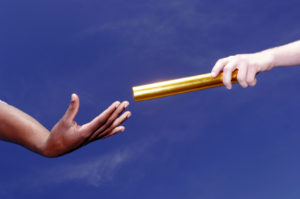 The same mentor that jokingly told me, "always follow an idiot" also smiled and said, "and always leave an idiot as your successor."
I've seen it go both ways.  It's painful to watch your team's hard work unravel.
For the last week, we've been talking about Building Results that Last Beyond Your Tenure, including, Building a Strong VIsion, Establishing the Right Behaviors  and Encouraging Interdependency.
An important piece of his puzzle, is leaving a remarkable successor.
4 Ways to Ensure Your Successor's Success
This process starts early.  Once you are ready to leave, it's too late to search.  Here are some tips to keep in mind. Continue Reading…