Inc.'s Top 100 Most Innovative Leadership Speaker Karin Hurt and David Dye are perfect when you want an engaging leadership keynote speaker who will inspire your team with proven approaches they can apply immediately for breakthrough results.
When you hire a leadership keynote speaker, you need a speaker who will transform your people and give them practical tools to take action. It's not enough to leave everyone energized and feeling good – your leaders and teams need inspiration that leads to lasting change. You need a leadership keynote speaker with real-world leadership experience and the ability to translate that experience into behavior.
Award-winning authors Karin Hurt and David Dye bring practical inspiration to your leadership keynote stage. Karin and David bring decades of experience as executives who transformed organizations and achieved breakthrough results. In their keynote programs, they share inspirational stories combined with highly practical strategies leaders at every level can use right away to ignite their teams and transform their results.
You can bring either Karin or David to your conference as an individual leadership keynote speaker or Karin and David can share the stage for a unique keynote experience. Your leaders and teams will gain greater insight into how they can achieve breakthrough results – without losing their soul. Keep reading for descriptions of our most popular leadership keynote programs.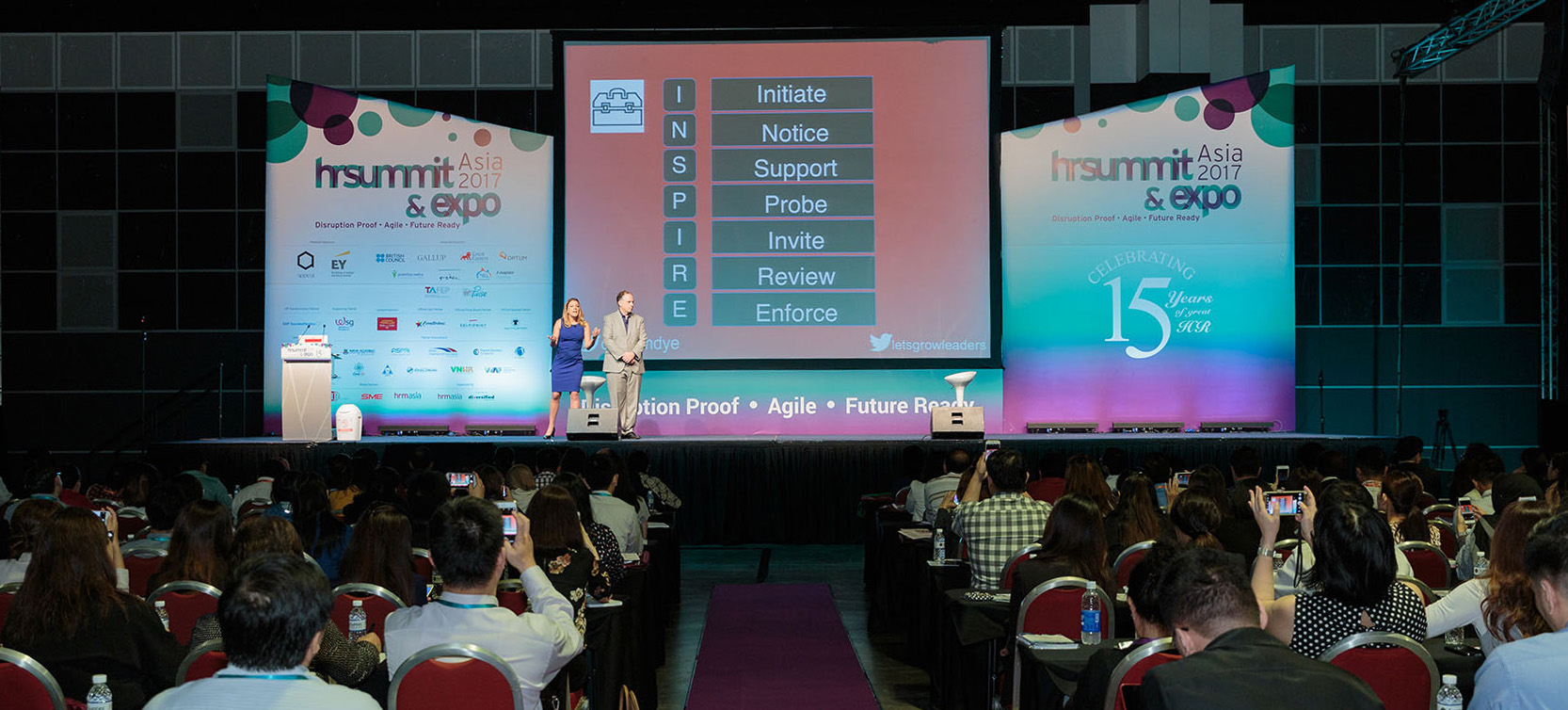 WINNING WELL
Lead your team to the top without losing your soul
Management isn't easy.
Managers regularly face seemingly impossible goals. The eventual fallout is stress, frustration, and disengagement from themselves and from their staff. Two-thirds of managers report being disengaged from their mission and disconnected from their team.
WINNING WELL is a manager's lifeline for getting the results they need while keeping employees and themselves energized, motivated and inspired.
Filled with humor, straight talk, and hard-won truths, this inspiring keynote delivers principles and practices to galvanize your team.
Join award-winning authors, Karin Hurt and David Dye for practical leadership tools, tactics and strategies to achieve breakthrough results that really last.
Mind the MIT

: (the Most Important Thing) that contributes to consistent, breakthrough results

Play the Game

: don't game the score. Use data to drive, and not drown, your team

Own the UGLY

: eliminate the most common productivity killers

Ditch the Diaper Genie

: correct poor performance without drama

Put People Before Projects

: quickly build a more competent and confident work force

Rock Your Role

: leverage your strengths to make a unique contribution to the organization

Channel Challengers

: build better relationships – up, down, and sideways

Trust the Trenches

: know the people closest to your customer or product and what they have to say
"David and Karin worked really well with our team. It was almost uncanny how relevant the content was – perfect for our team and the issues that we face on a day-to-day basis."
-Sean Barrett, VP Product Management, Albertsons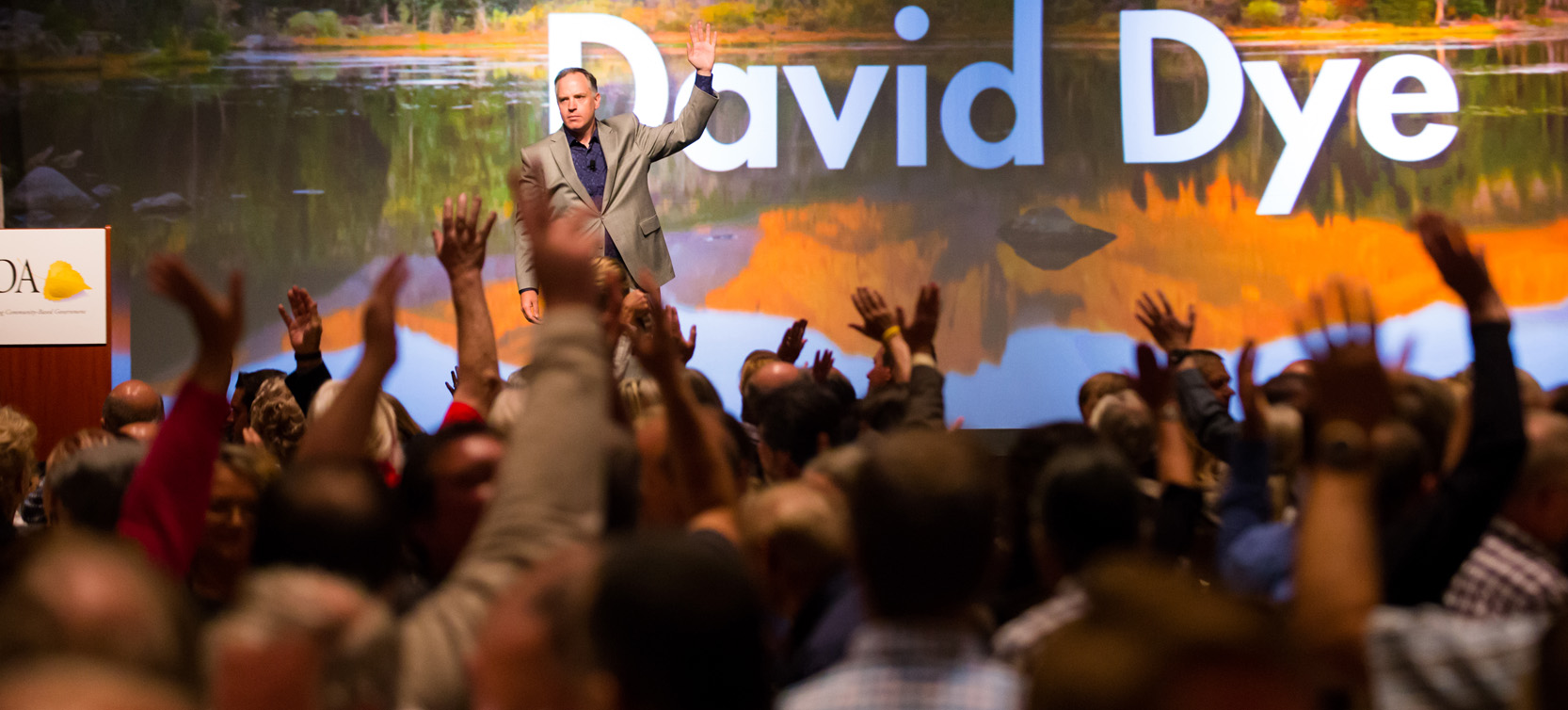 WINNING WELL: CREATE YOUR CULTURE CODE
Every organization has a code – the invisible, often unspoken, norms that govern how you treat one another, solve problems, and serve your customers.
Despite their best efforts, many leaders struggle to build the culture they want. Instead, they work tirelessly to work with the culture they get. These accidental culture codes often result in managers throughout the organization bouncing back and forth between trying to make everyone happy or burning people out to get things done. Fortunately, there is a better way.
Join award-winning, best-selling leadership authors Karin Hurt and David Dye to discover the secrets of building an intentional culture one interaction at a time. In this inspiring program you'll get the tools you need to build a culture that encourages both confidence and humility and focus on both breakthrough results and healthy professional relationships.
Learn how to develop a Winning Well culture and a sustainable competitive advantage
Get the tools to ensure your vision is heard, understood, and implemented the way you intend.
Ensure you and your senior team get the information you need to make the best decisions
Receive proven management tools and techniques to cascade throughout your organization
"Karin and David bring executive leadership experience and they know what they're talking about. We have a common language that all leaders can use. Leaders at every level are empowered and truly owned the vision and the way forward."
-Carl Lytikainen, VP Customer Service, Mindbody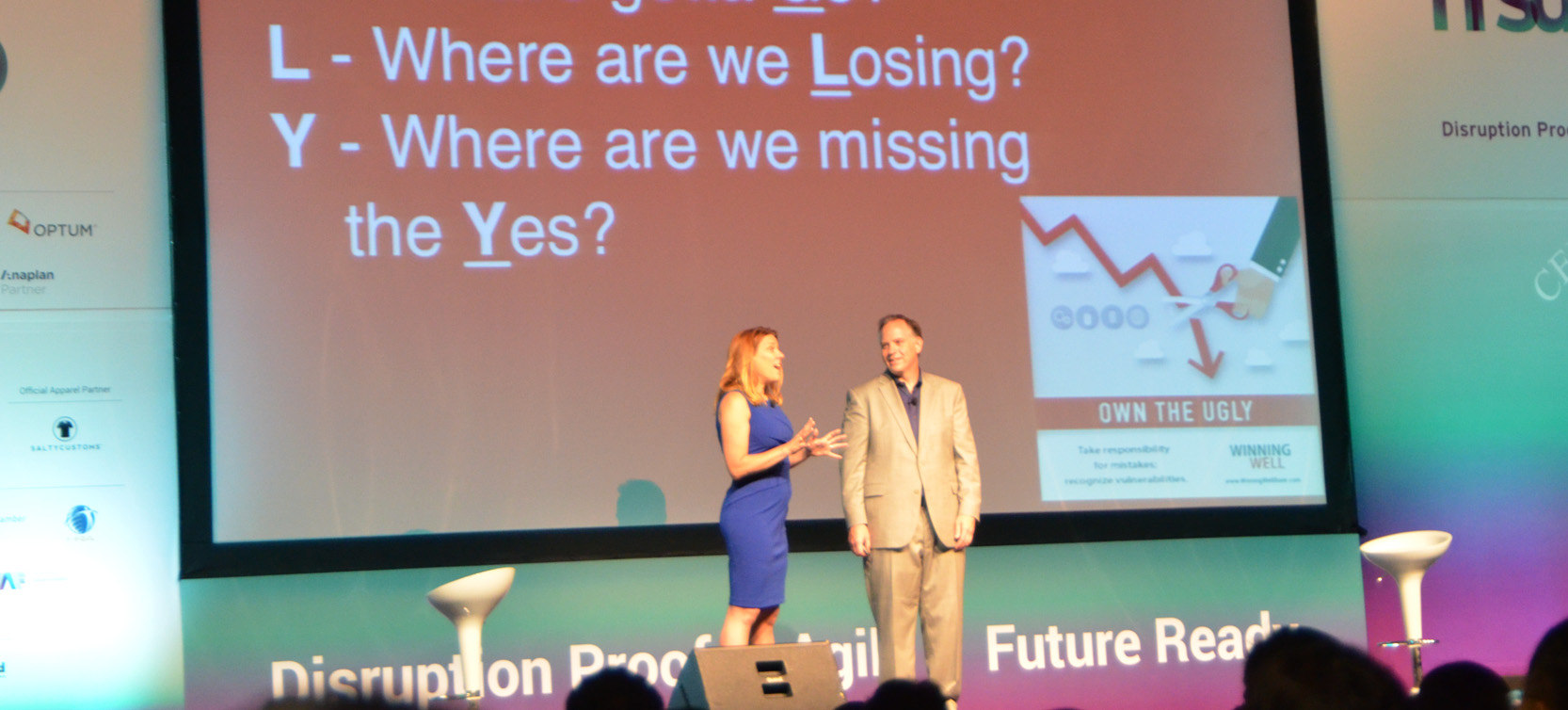 MASTERING THE ART OF TOUGH CONVERSATION
Do you have a tough conversation you need to have, but are avoiding at all costs?
Have you ever regretted not having the tough conversation, as you watched someone you truly care about repeat a pattern that severely impacted your business?
Is your team speaking with the candor they need to own the ugly problems in your organization and make the best decisions?
Mastering the art of the tough conversation is the key to moving forward and on past difficult moments. Karin and David share their Winning Well model of tough conversations during this invigorating keynote program.
Highlights include:
Understanding the conversation you must have with yourself
Tools to solve 90% of your tough conversations before they happen
How to 'Ditch the Diaper Genie' and have the conversations you need to have
The I.N.S.P.I.R.E. method of delivering tough feedback
How to ask strategic questions that get to the heart of the conversation
"Karin and David light up the stage through dynamic storytelling and highly-practical leadership solutions participants can implement right away. While they're teaching teamwork and communication, they're actually demonstrating it beautifully."
-Kerri Phipps, MC, HR Asia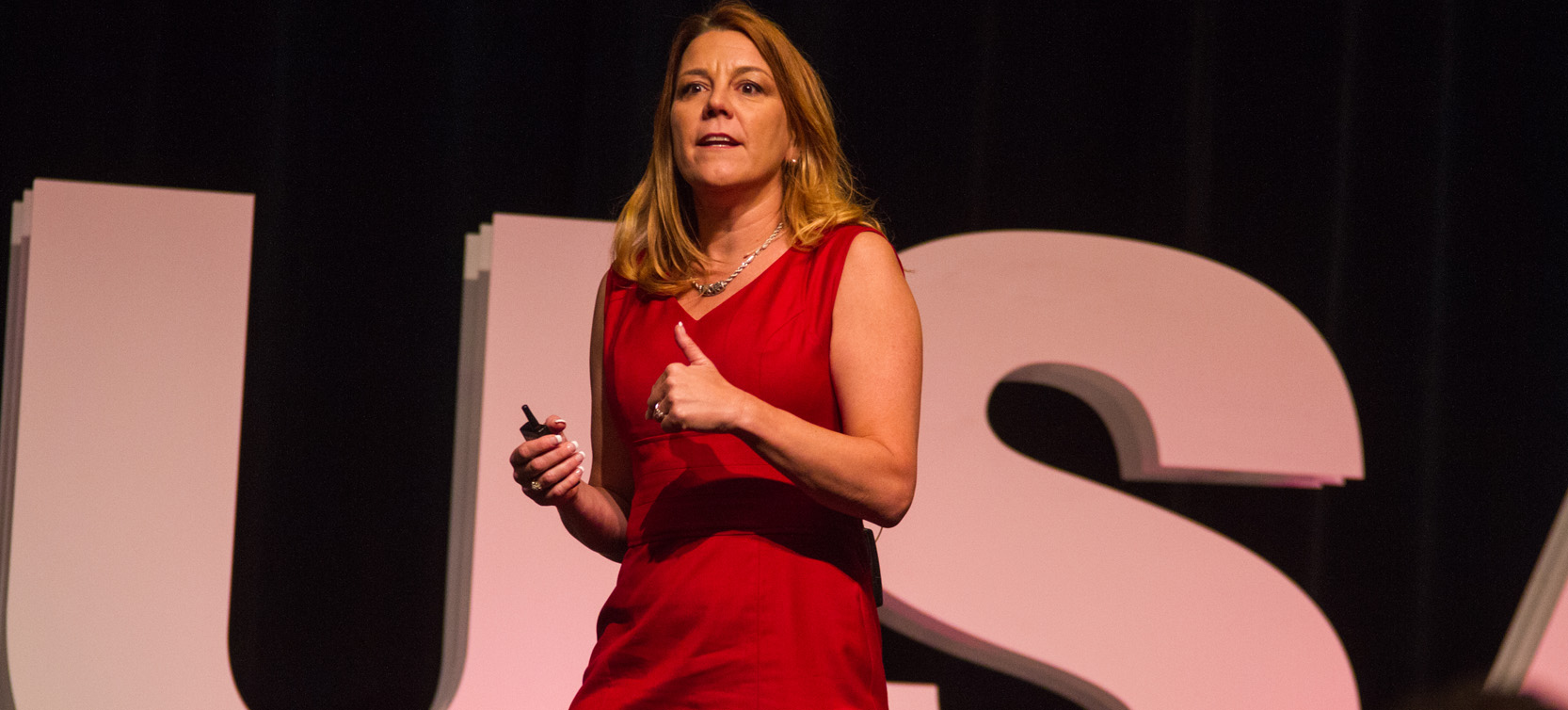 BUILD AN ARMY OF AMBASSADORS
Great commercials, strong PR, a brilliant social media strategy all warrant effort when building your company's brand.
But there's no better PR than an army of loyal employees living and breathing your brand. You know the type – folks with enthusiasm bursting from their veins–talking up your products and services with their friends at every bar, family gathering, and sporting event they attend. "No, I'm telling you this works, I've seen it from the inside! This product has changed my life! Let me show you." Or "I'm so sorry you had that experience, it's not usually like that."
Yes, you can define your brand and advertise it. But don't overlook the power of your employees as brand ambassadors. Our best employees want to be part of the inner circle. To build business sustainability and strengthen your competitive advantage, increase ownership by treating your staff as owners of your brand. In this high-energy program, you'll learn 7 ways to get employees at every level of the organization advocating for your brand.
"Karin Hurt and David Dye were invited to speak to an elite group of highly engaged volunteer leaders from around the world – a tough audience to please. It was an early morning session on the last day of a long conference. Their delivery style, real-world stories, and innovative concepts kept this audience engaged. The feedback from the leaders is that they gained takeaways they could immediately apply in their volunteer and professional roles – including tools and templates. I would hire Karin and David again to improve the skills of people who manage others in any capacity."
-Linda Jones Coordinator, PMI Leadership Institute Master Class
WOMEN'S LEADERSHIP KEYNOTE SPEAKER - POWERFUL AND INSPIRING
Do you have amazing women on your team, who are not speaking up for fear of not being heard?
Are you looking for a powerful and inspiring women's leadership keynote speaker for your next conference or corporate event? Could your team benefit from a powerful women's leadership speaker who's been where you are, leaving a strong track record of results? Are you looking for a women's leadership speaker to help your team gain more confidence and influence?
Karin Hurt will work with you to custom-design an inspiring and highly practical keynote or masterclass to inspire and motivate your team. Whether you're looking for straight talk for your executive women's leadership conference, or inspiring and practical techniques to help the women leaders on your team gain more confidence and impact, Karin will work with you to get the message just right.
Karin draws on her depth of experience as an executive who's also a mom growing emerging leaders. She's made a significant impact in her work at Fortune 50 Verizon, and now in her work with leaders at all levels around the world. She shows up real and approachable, and as one recent women's leadership conference participant put it, "I feel like I was listening to my best friend."
Karin was recently recognized on Inc.'s 60 Great Business Books: All Written By Women as well as Inc.'s 100 Most Innovative Leadership Speakers.