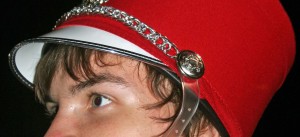 I was doing my normal juggling of "leader" and "mom" roles.  I was feeling pretty good about the "mom" part as I drove to the stadium that night.
Sure I was on a conference call the whole way there, but I pulled into the parking lot well before halftime.  The marching band had not yet entered the field– that's a win.
There was plenty of time to set up to take the pictures I had promised my son for his senior year.  I found the perfect spot, got some great facial expressions, and even some action shots.
I drove home proudly and uploaded them to Photoshop.  I adjusted everything just right and excitedly showed them to my son.
"Mom, did you get the guitar?"

Huh? "Ben, you play mellophone"

"Mom, the band moves into a fantastic formation… it looks like a guitar…right in time with the music… did you get a picture of that?"
I had completely missed the big picture… Continue Reading…