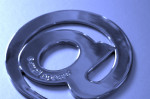 You're way past email blunder basics… replying to all with snarky remarks, sending the note intended for you wife to your boss…emailing in anger.  Your emails aren't obviously stupid, so why aren't they working?
5 Advanced Email Blunders
1. The barrage effect
I was preparing the senior leader for an impromptu meeting on an unfamiliar subject.  I wanted her to be as prepared as possible so I went through my inbox and forwarded the relevant information.  One email had data, the other trends, the other some commentary that would give her a sense of the political landscape. I carefully commented on each one to explain the context.  The phone rang.  "Karin, I'm searching my inbox for your name, and deleting everything that's come from you. Now I want you to send me one email with concise bullets I can share at this meeting… nothing else."
When it comes to email, less is more.  Summarize, synthesize, use bullets.
2.  It should be a phone call
I read his email three times.  I wasn't quite sure what he was saying, but it was ticking me off.  I filled in the blanks with my missing assumptions.  We went back and forth 3 times before we got to the root of the matter.
Email feels easy and less disruptive, but often wastes time and drains energy.  It the topic is complex, contentious, or emotional pick up the phone or schedule a call.
3. Too many ccs
I could feel her anger burn through the phone.  "Why did he cc you on this email?  I've got this!  I'm not ccing his boss."  It hadn't struck me as offensive.  I had taken it as a FYI. But to the leader neck-deep in resolution it felt like an escalation.
Be sensitive to who you're copying on a note and why.  If you wouldn't draw them into a meeting or phone conversation on the topic, you may want to think twice.  Even better, establish norms of who will be copied on project emails.
4. Hastily written
"Karin, how could you recommend this guy for a senior role? I know you say he's good, but let me forward the email he sent along with his resume."  I was shocked at the grammatical problems: "there" instead of "their"  "to" instead of "too."  This guy's a great leader and knows grammar, but he was moving too fast.   His excited response cost him the job, and embarrassed me for recommending him.
5. False Summaries
We received the summary of the meeting in email, but important detail had been left out.  Was the oversight deliberate or simply sloppy?
When summarizing meeting notes and next steps, always end with an invitation to add or clarify.  I usually start with, "here's what I captured, what would you add?"
Your turn.  How do you make email more meaningful?
7 Email Blunders You Don't Want to Make (YouTube)
Message Sent: 20/20 Viewers Email Mistakes