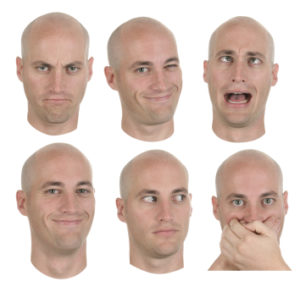 If you've taken a college course on leadership, you likely went through the evolution of thinking on leadership… including "trait theory."   I won't begin to debate all that as I did back in college, or as I had my freshman debate in my classes.  Unless you want to chat about traits… please feel free to spark conversation in your comments.  It can be fun.
Lately I have been thinking about a different spin on traits… my own…. your own…. and how they can inform our leadership.
After meeting Charlotte Beers at the TEDxWomen's conference and connecting with her afterwards for my post, Please: Developing Leadership Standby Skills, I was inspired to read her book. I'd Rather Be in Charge.
Why Traits Matter
She shares a practical approach for getting in touch with your one or two deeply embedded leadership traits.  Understanding, owning them, and learning to leverage and control them as needed.   She shares:
Traits are the interior drivers that run your work life.  They are powerful inclinations that may not show up as you are getting an education or early in your career.  These big engines will come roaring out when the going gets serious, when you are being tested.
Charlotte has been working with executives to identify their traits in two places:  their family history and their "bred in the bone trait" that makes them deeply unique.  What did your upbringing teach you and how does that play into your motivations?  What trait has always been there and sneaks up at you during the most powerful times?
You may find it intriguing to wrestle with this exercise… sorting through the most dramatic times in your leadership and culling out the two biggies.
For me it's energy.  I don't think I've every had a performance appraisal that doesn't include that word.  Energy is my trademark and has played a significant role in my success.  And yet, my very worst moments as a leader are when I let this energy overwhelm me and the situation.  Unbridled energy is not elegant, and can be a destructive force.   Also,  as I have moved higher in the executive scene, I am learning that energy must be channeled differently.  Traits don't evolve, but how we use them must.
Charlotte shares:
You can hold these drives of yours in check.  You can give one more breathing room than the other."
What are your Traits?
What did you learn most from your family (good and bad)?  Can you pick one thing?  How does that play into your leadership?
What trait were you born with?  What is the consistent characteristic that your mom, spouse, kids, coworkers and boss would all agree with?   How is that playing into your leadership?  How are you managing that in your growing?