"What the world needs now is more geniuses with humility, there are so few of us left."

-Oscar Levant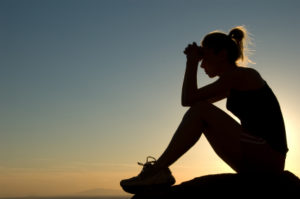 We want to follow people with confidence, charisma and a strong sense of direction.  Confidence inspires, attracts, excites and ignites.  We think, "they sure do seem to know what they're doing…"  And yet, I have observed that confidence, without humility, can be dangerous.  I have seen it significantly limit a leader's effectiveness.  They stay their course, but may miss important input.  People may follow, but not with their full spirit.  Truly confident leaders are secure enough to embrace and share their humility.  In the long run, their humility makes them stronger.
Michael Carroll describes the "talent of humility," in his book The Mindful Leader.  He shares that when leaders understand they are part of a much bigger scene that is not fully within their control, they are free to show up more human.  It's from that humility, that they can confidently show up to do the best work possible.  They offer more of their whole selves to the moment.
"Humility is how we express our delight– how we appreciate the simple pleasures and great joys.  And equally, humility is how we open to life's inconveniences and devastating tragedies.  When we are humble, no experience is beneath us, no colleague is unworthy, no moment does not merit our full attention.  Because we are humble, we do not pick and chose– savoring only the tasty parts of life and leaving the rest for others.  We are wiling to experience the entire situation directly and work with every detail."
I have been observing the leaders I admire who seem to striving for confident humility.  Here's 9 things I'm picking up.  Please share your thoughts on the 10th.
9 Ways Confident Leaders Express Humility
Understand they don't have all the answers– and search for more
Attract those who will tell the truth– and be able to hear them
Reflect on their own leadership– and seek out change as needed
Read about other approaches– and adjust
Seek out mentors– from all levels
Share more about themselves and create connections
Seek to learn about the people they work with– and see them as people
Try out new behaviors and ask for feedback
Take stands against the politically correct choice
???  (please share your thoughts)
How have you seen confident leaders express their humility?